For Personal Resilience;
Dashboard Solo
Personal Resilience; Dashboard Solo offers leaders and managers insight into their own resilience drivers.
Discover your personal resilience level and how to optimise it through the Resilience Dynamic methodology.
Our personal resilience solution, Dashboard Solo allows you to evaluate your personal resilience using the Resilience Dynamic® Questionnaire.
Then in a debrief with a Resilience Dynamic accredited coach, you understand the implications of your resilience drivers and how you might start to make shifts for the better.
The Resilience Dynamic® Questionnaire gives insight into your dynamic personal resilience range, plus your Secure/Neutral/Watch areas that highlight your opportunities for change.
At a Glance
Entry-point Solution
In-depth Questionnaire
Debrief from a coach
Evaluate your personal resilience level using our Resilience Dynamic® Questionnaire
See the truth and become curious about your personal resilience using our research model. The questionnaire is based on the key drivers of resilience and how they vary according to the different contexts of your life. You receive a personalised report which will give you your dynamic range and highlight your opportunities for change.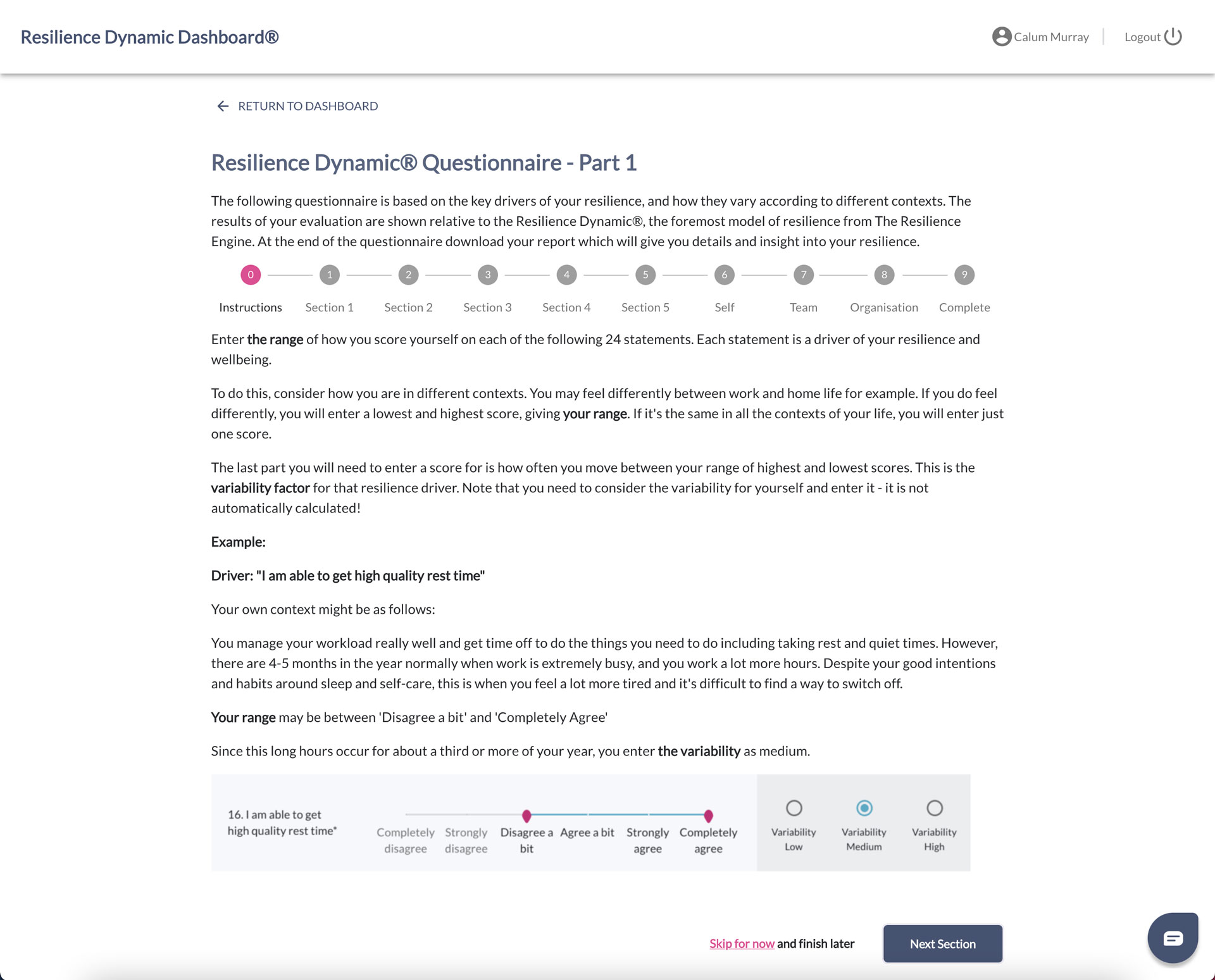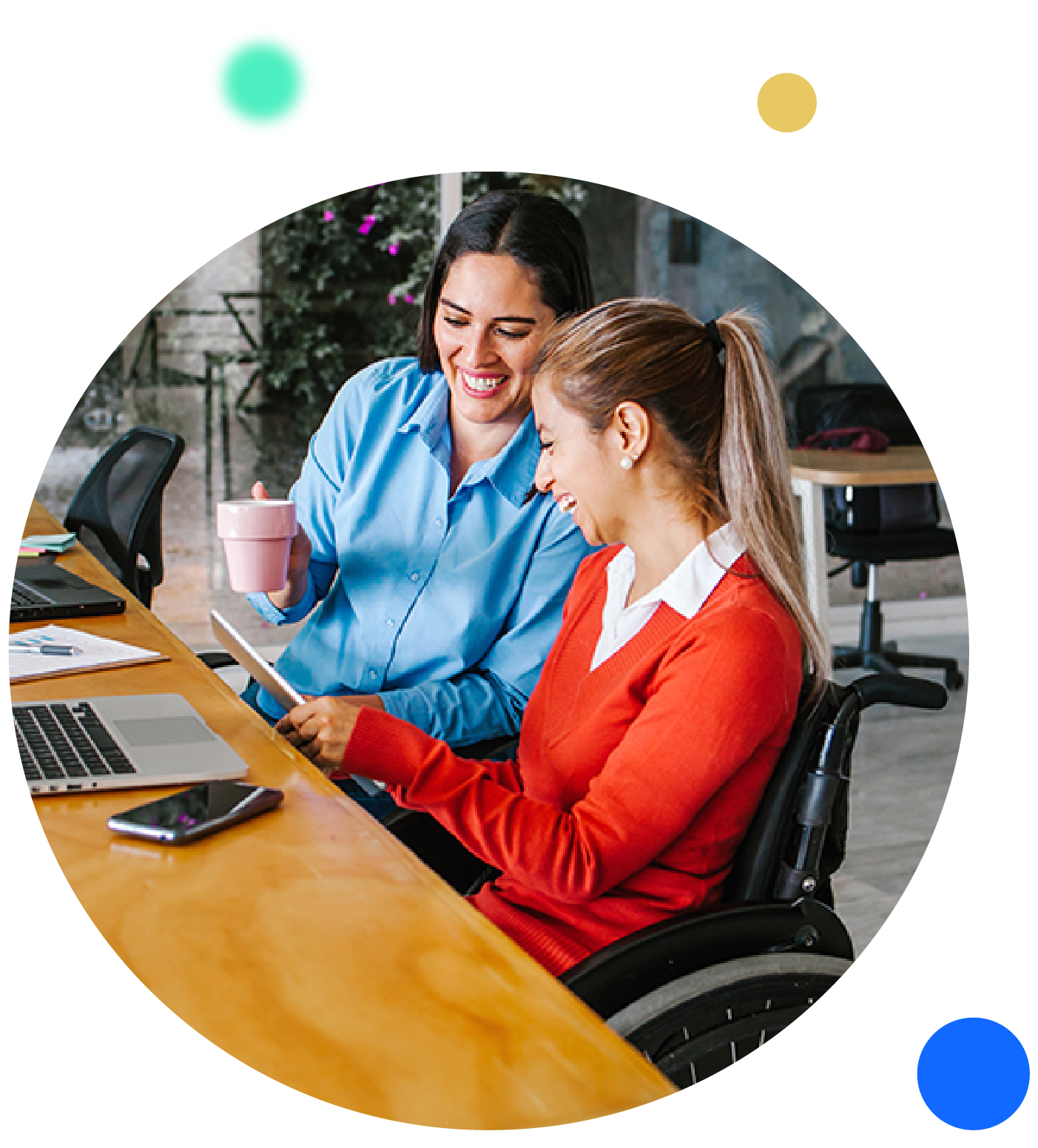 Discover patterns and triggers
Work with an accredited Resilience coach to understand your opportunities for change
Your personal resilience coach will explore your resilience level and help you to understand what this means in relation to the Resilience Dynamic® research model. Following this, your coach will guide you through your Secure, Neutral and Watch areas, with a clear focus on identifying easy changes that you can make to boost your resilience.
Create the conditions for putting resilience and wellbeing at the heart of your day to day
By discovering your resilience strengths and danger zones, you can start to make changes for the long-term, creating resilience-supporting habits in your day-to-day. You will love the positive impacts that resilience can bring to your work and personal life.
It has widened my knowledge and understanding about resilience and my own self-awareness especially in relation to purpose and goals.
Participant
Angus Council
What could Dashboard Solo do for your personal resilience?
See Your Resilience Drivers
Dashboard Solo is great no matter your resilience level. It helps high performers fine-tune key strength areas, integrating all aspects of how to feel more at ease. It demystifies why you get caught up in the same issues. It's simple, real and actionable, all part of the resilient way.
Understand Your Resilience Opportunities
Working with a resilience specialist will help you get to the nub of your resilience opportunities via your Secure/Neutral/Watch areas. You will have clear and tangible actions to shift how you feel.
Optimise Your Resilience Simply
You will see how straightforward developing your own resilience and wellbeing can be. Getting hold of simple resilience-boosting practices daily will help you feel better every day. You'll see the difference in every part of your life.
For how long will I have access to the Dashboard Solo plan?
Access to the Dashboard Solo is for one year; you can repeat the self-assessment as many times as you wish within that period.  You receive access to the Resilience Dynamic Dashboard®, schedule your debrief with your resilience coach, complete your Resilience Dynamic® Questionnaire 2-3 days before your debrief, then have the debrief and explore your Resilience Dynamic® Questionnaire report. So while you have access for a full year, the initial process can be covered in as little as a couple of weeks.
I will be answering personal questions in the Resilience Dynamic® Questionnaire, who will see my data? And how will my data be used?
All answers and data collected on the Resilience Dynamic Dashboard® for the Dashboard Solo solution are only visible to you and your resilience coach. We use all data collected from the Resilience Dynamic Dashboard® anonymously as part of our continued research.
Is there an app for the Resilience Dynamic Dashboard®?
Currently, we do not have a mobile app for the Resilience Dynamic Dashboard®. It is, however, on our roadmap. If you would like to know more, please get in contact via [email protected]