Dashboard Team
For Group Resilience
Dashboard Team offers a simple way for teams to See, Understand and Optimise their individual and team resilience.
Take your resilience to the next level with Dashboard Team.
The Dashboard Team for group resilience shifts the discussion from individuals to teams. In doing so, you aim not only to optimise each team member's resilience but also how you operate together.
Understanding where the team is on the Resilience Dynamic® will help you see what's behind your current levels of both performance and wellbeing, and your Secure/Neutral/Watch areas will give clarity to your opportunities.
The addition of our leading-edge Resilience Fundamentals e-learning and the on-demand Resilience Toolkit will support making this real and practical.
At a Glance
RESILIENCE TOOKLIT
RESILIENCE DYNAMIC INDICATOR
E-LEARNING COURSE
Evaluate your personal and collective group resilience levels using our Resilience Dynamic® Questionnaire or Indicator
See what your resilience level is at an individual level by completing your self-assessment, the Resilience Dynamic® Questionnaire or Indicator, and placing yourself on the Resilience Dynamic®. Once each team member has completed their self-assessment, you can see your team's collective level, range and opportunities.
Entry point into resilience levels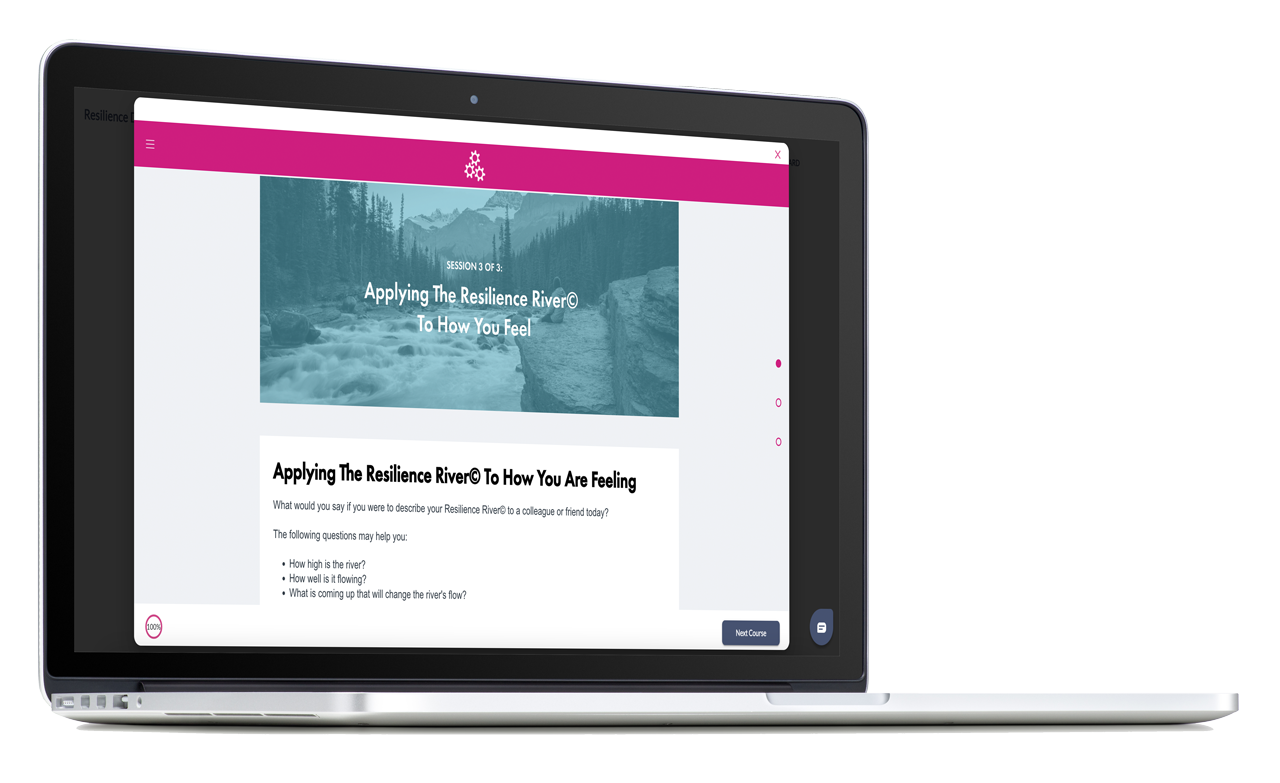 Understand your team's resilience level through Dashboard Team
Your Resilience coach will explore your resilience level with you and help you to understand what this means in relation to the Resilience Dynamic® research model. Following this, your coach will guide you through your Secure, Neutral and Watch areas, clearly focusing on identifying easy changes you can make to boost your resilience.
Create an action plan to optimise your collective group resilience
Seeing and collectively understanding your team's resilience is the bedrock for sustainable high performance. Optimisation comes when each team member is building resilience habits into their day, and you collectively build team resilience habits into the team's daily processes. With the help of the Resilience Toolkit and the e-learning Resilience Fundamentals, discover team tools for boosting resilience. Create your team resilience-building practices to release, then optimise your capacity.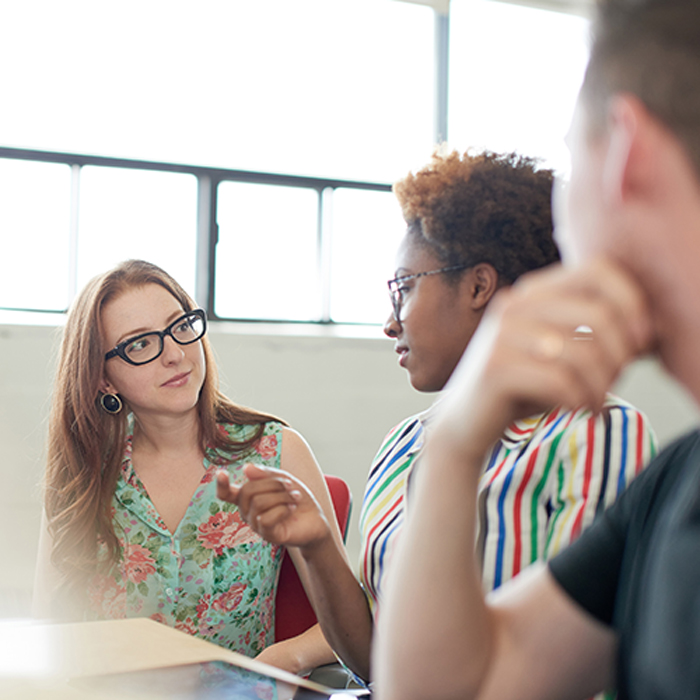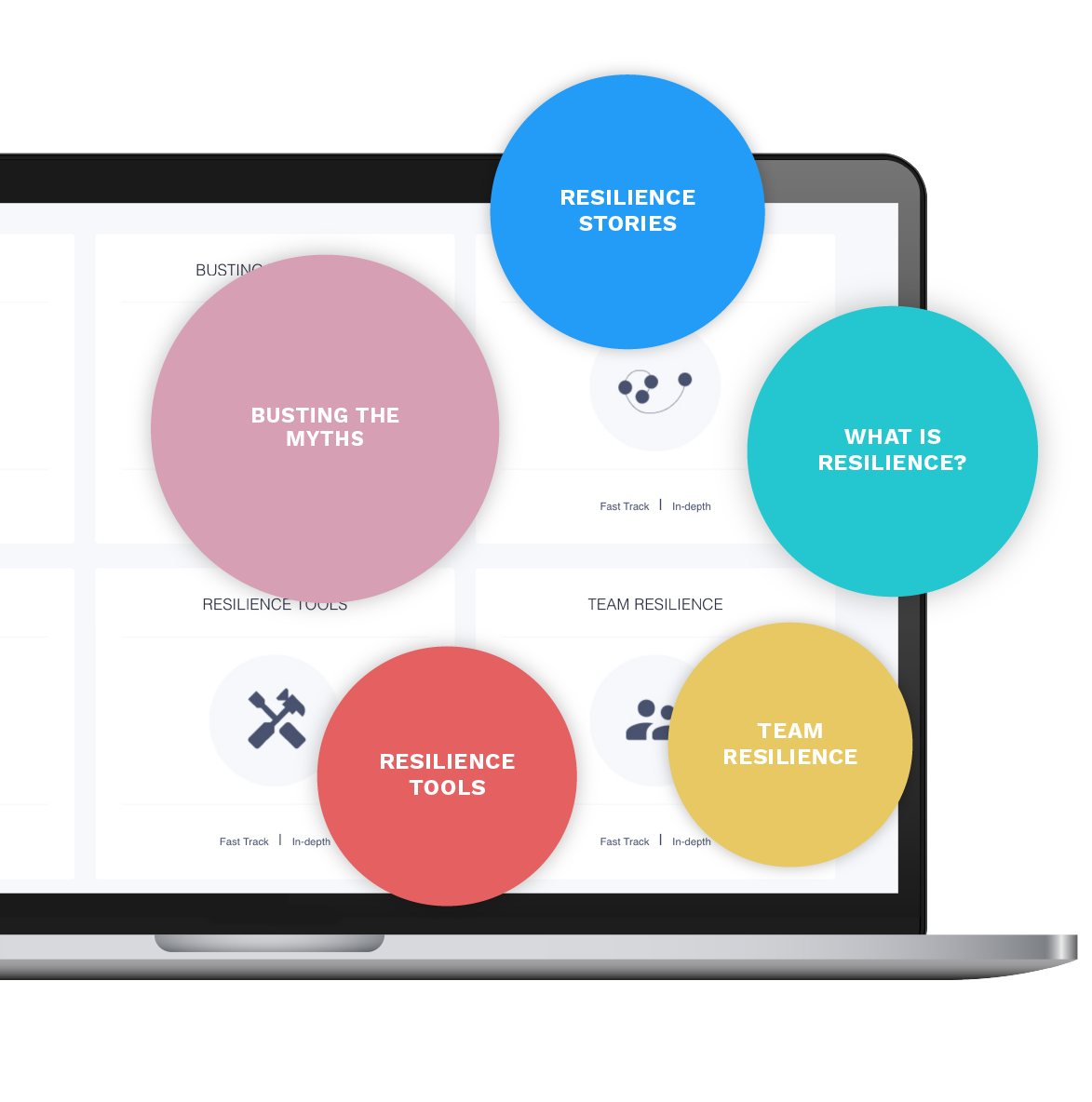 Our resource library of resilience tools help you find the right solution to your resilience needs.
The Resilience Fundamentals is our structured e-learning, enabling you to get a handle on all the basics of resilience in an easy way. Covering 9 packs with around 2 hours of structured learning unlocks your people's curiosity and knowledge of how to boost their resilience. Our on-demand Resilience Toolkit includes practical tools on all of the key concepts of resilience and the Resilience Dynamic® research. Search on key categories, including team tools, to unleash the workforce's resilience and wellbeing.
Click below to read more about our work with MerchantCantos
The coaching very much affected my thinking about resilience. I understand some triggers and how I can use strategies to increase resilience.
Participant
Angus Council
What could this mean for your team's resilience?
Discover Resilience Start Points
Dashboard Team helps your team shift the dial of performance and wellbeing. For everyone and for the overall team. See where you and your team are positioned on the Resilience Dynamic® to understand better and make shifts to unleash your team's performance. 
Boost Understanding Using Resilience Tools
Our online content and tools in the Resilience Fundamentals e-learning suite, together with the Resilience Toolkit, offers a doorway to the 'how' of resilience. With proven learning pathways and tools, your team can count on getting support for how to put resilience insights into practice in a real and tangible way.
Optimise Resilience Through Data Insights
The team report generated by Dashboard Team makes clear your group's resilience variance, plus the opportunities you have to boost and optimise capacity via your Secure, Neutral and Watch areas. 
For how long will my team have access to the Dashboard Team plan?
You and your team will have access to Dashboard Team for one year. Depending on whether you have the Resilience Dynamic® Indicator or Questionnaire included in your plan, you may have to schedule a resilience coach debrief at the beginning of your plan. For the remaining features, such as Resilience Fundamentals & the Resilience Toolkit, you will have a full year to dip in and explore the wide range of resilience-boosting tools.
Are there minimum or maximum numbers that are required for the Dashboard Team solution?
There are no limits to how many participants you can include in a team on the Resilience Dynamic Dashbord®. We do, however, have a minimum to ensure we maintain a level of anonymity for dashboard participants' sensitive data. There is a minimum of 4 participants' data required before any data can be shown on Dashboard Team. This eliminates any opportunity to see how specific individuals are scoring in their self-assessments on the dashboard.
If one of my team members scores low in their self-assessment, what is the process for supporting them?
If a member of your team scores on the lower end of the Resilience Dynamic® in their self-assessment, then we are here to support. As part of the Resilience Dynamic® Questionnaire feature, the participant will receive a debrief with a resilience coach to explore their report. The resilience coaches are all fully trained in coaching and supporting all levels of resilience and they will be able to offer guidance to help the participant navigate out of their low resilience. For those with access to the Resilience Dynamic® Indicator as their self-assessment, we provide contact details from both within your organisation and from ourselves, so the participant will be able to receive support from the most suitable place for them.
What level of reporting is included in the Dashboard Team solution?
The Dashboard Team solution offers a top-level view of the team's resilience level, based on their Resilience Dynamic® Questionnaire or Indicator answers, as well as some other data points from the self-assessments. For a higher level of detail, a team report can be downloaded at any time, as long as at least 4 members of the team have input their data. This report covers overall resilience levels, and provides commentary around the resilience and wellbeing drivers for the team. You can choose to download a report based solely on the Resilience Dynamic® Questionnaire or Indicator, or a summary report covering both self-assessments.