Focussed Resilience for Managers' skills learning sessions, providing a way for managers to See, Understand and Optimise resilience in themselves and their teams.
Resilience for Managers; See and understand the big picture with our expert coaches.
The resilience for managers programme; Resilience skills for Managers is designed to extend and clarify your understanding of what resilience is and why it matters. Build your personal resilience awareness as a manager. Find a shared language to talk about resilience. Explore three main principles of resilient leadership and how these apply in your own team context. Hone your practical skills to support and enable resilience in yourself and others.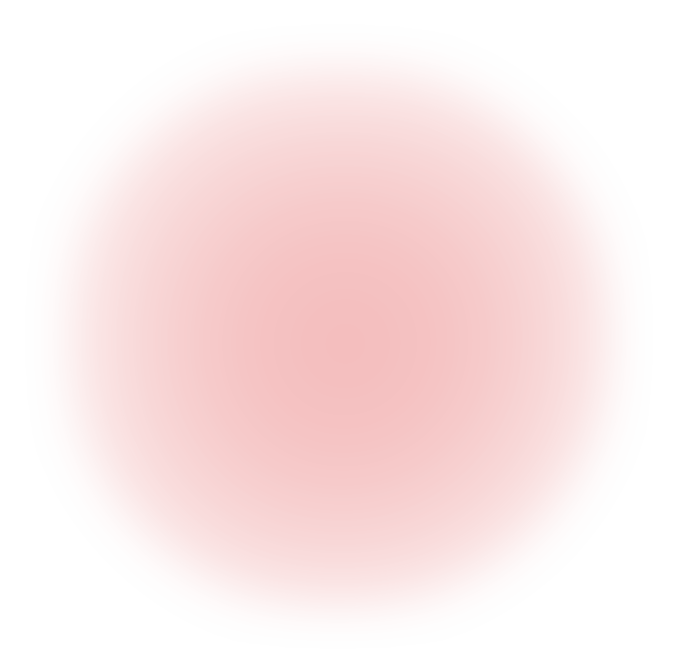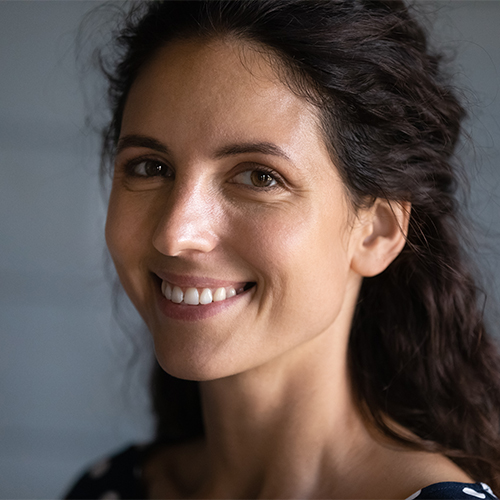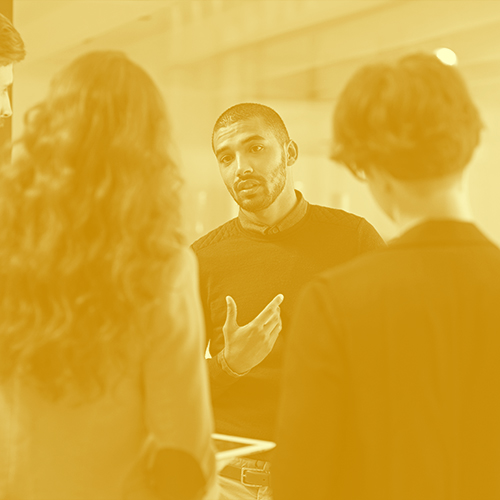 Compassionate resilience training and support – human to human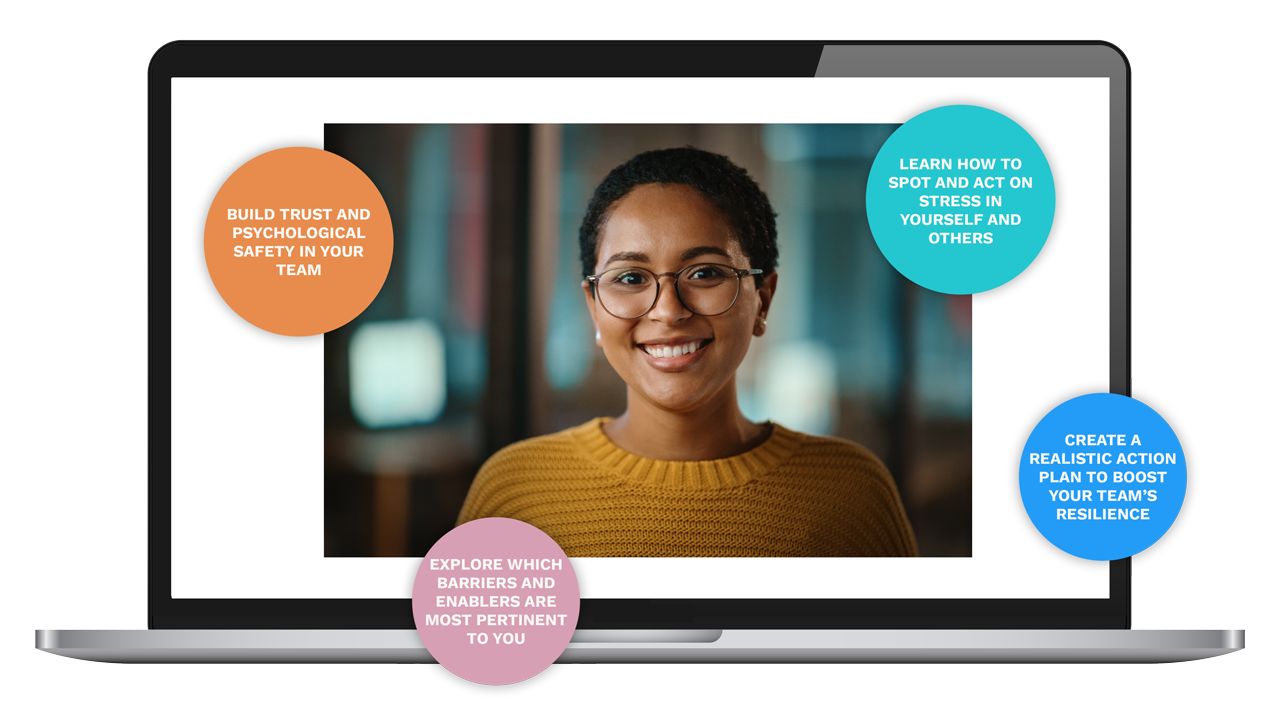 Build trust and psychological safety in your team
Explore which barriers and enablers are most pertinent to you
Learn how to spot and act on stress in yourself and others
Create a realistic action plan to boost your team's resilience
This virtual resilience training programme offers 6 bitesized sessions
The programme runs across 6 weeks covering each key component of resilience. Try out team tools between sessions. With practical insights, group learning and expert coaches, become a resilient manager and apply your learning to support yourself and your team.
1. What Is Resilience (& Why Does It Matter?)
Based on the Resilience Engine research, getting a clear understanding of what resilience is and isn't, and why it matters.
Finding easy ways to check in on your own resilience.
2. Leading & Managing for Resilience
Introducing the three simple foundations for leading resilience for yourself and others.
Spotting resilience levels in yourself and others as a basis for taking key actions.
3. Building Trust & Psychological Safety
Psychological safety as a fundamental for sustaining and building resilience in groups, teams and organisations.
Ways to build psychological safety simply.
4. Enabling Resourcefulness
N

oticing and building on current strengths.
Understanding key enablers for resilience and how to apply them in practice.
Focus on areas of influence to use your energy and capacity effectively.
5. Top Barriers & Stress
Spotting stress signatures.
Identifying what might be getting in the way of higher resourcefulness, performance and wellbeing.
Tools for addressing barriers.
6. Learning, Consolidation & Next Steps
Noticing own and others learning preferences and how to fill any gaps to enable more effective learning.
Consolidating own learning from the programme.
Define next steps to continue resilience practice.
A resilience programme that gives you straightforward language and practical tools to boost your team's resilience
Our resilience coaches create the space to explore what impacts you and your team's resilience. Learn how easy it is to make sense of, and stabilise, your team's ups and downs. Give our tried and tested tools a go. Learn how the Resilience Dynamic shifts the topic from tricky to something straightforward and practical.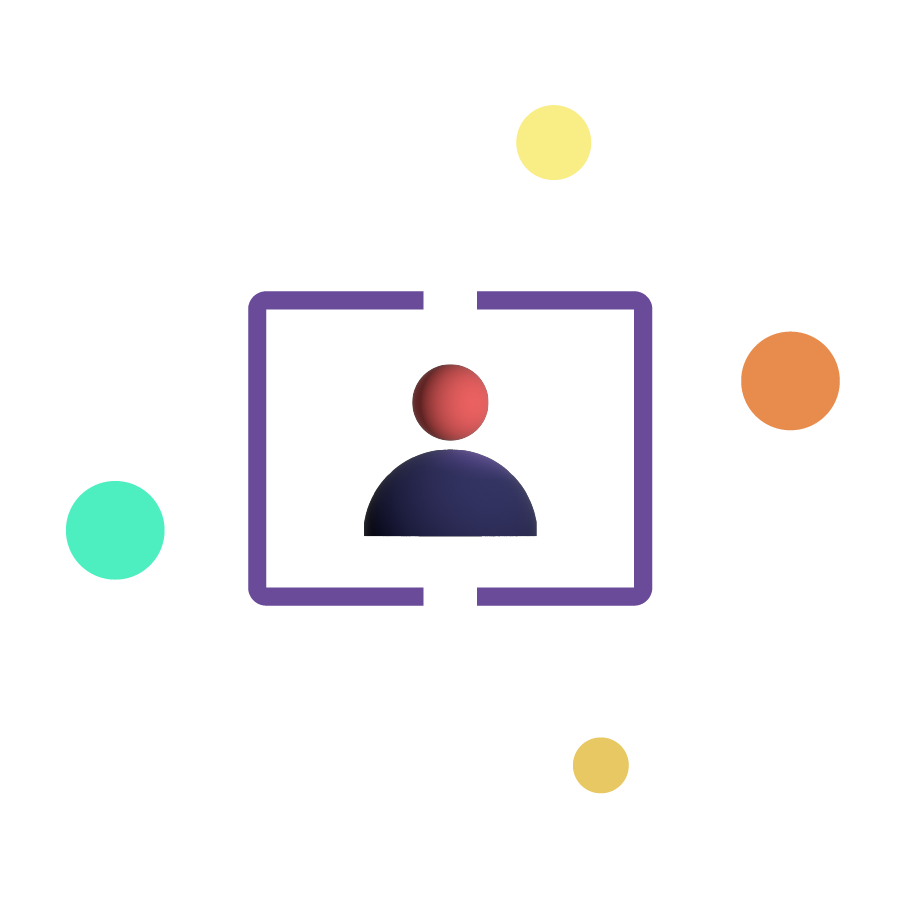 Discover the resilience barriers and enablers that matter to you
Spot the most pertinent resilience drainers that affect your team. Learn how to shift the barriers and optimise your team's resilience through the key enablers. Choose your team's favourite resilience practices and make a plan to make them stick, creating resilience-boosting habits in your day to day.
I certainly have better understanding of resilience's different facets, it's dynamic nature and how to enhance it.
Participant
Angus Council
Resilience Skills for Managers FAQs
Is there a minimum/maximum amount of participants required for this solution?
This programme runs for 8-15 participants at any one time.
What is the duration of the Resilience Skills for Managers solution?
The standard Resilience Skills for Managers programme runs across 6 weeks. Each week will cover 1 of the virtual sessions, with each session lasting 90 minutes.
Are there any technical requirements involved with the Resilience Skills for Managers solution?
All sessions are run virtually, so you will need to have access to a computer, a stable broadband connection and Zoom. The solution also provides access to the Resilience Toolkit, a hub of resilience-boosting tools, so a computer or mobile device to access the tools.
How much does the Resilience Skills for Managers solution cost?